New Blog
From now on, I'll be posting over at our new family blog: ~Galena
My favoritist of favorite websites: →
The Universal Truths of Cycling..
Not all of these apply to me yet but they were pretty funny.. There is some language in there (although it was pretty minimal) so read at your own discretion.. Go here to read. ~G
Wedding Photos
Thanks to the work of my brother-in-law, Jonathan, you can now see all the wedding photos by going to this link. Enjoy! ~G
"We are what we repeatedly do. Excellence, then, is not an act, but a habit."
– Aristotle (via thehannahgirlblog)
Counting Down...
Just 16 more days!  :-)  Life is crazy busy right now - and I'm excited!  Today I have I very long list of things to do: so long that I got up around 5:30 just so I could get them all done.. we'll see how it goes! :-) ~G
Wedding Stuff
So… can't promise I'll be posting much this coming month.  Right now, on my plate, I have: 1. A lot of sewing to do.  Including finishing the veil. 2. A bit of misc. planning to do. 3. Packing 4. Baking - I was crazy enough to want to do the dessert for the wedding.  Yeah, I know.  That was(is)… crazy. 5. And lots of misc. little things that take time to do. :-) ...
Doula Conference Recap
Well.. I wanted to post this before I get completely swamped in wedding stuff.  Only 31 more days(!!) - and I'm behind on a bunch of stuff I'm supposed to be doing. :-/  Got to work more! Anyway, visit Lydia's blog if you want a summary of what it was like from her POV.  Mine was somewhat similar, but I don't have time to go into the detail on how they were different, so...
Today's Project
Working on sewing/making one of these: Hopefully it goes okay! ~G P.S. Sample image of a veil I found online.  Mine won't look exactly or even very close to that one.
2 more weeks!
No.. not until I get married but until L and I head down to TN for nine days.  We're flying down there to start our training to become Doulas via this program.  Leaving in the midst of wedding planning is slightly crazy, especially as when we get back it will be a mere 36 days left, but it will still be fun and exciting!  I'll be taking my camera and attempting to document the trip in...
The mark of a true friend:
"Faithful are the wounds of a friend, but the kisses of an enemy are deceitful." - Proverb 27:6
Scripture to think on:
 "You have heard that it was said, 'You shall love your neighbor and hate your enemy.' 44 But I say to you, love your enemies, bless those who curse you, do good to those who hate you, and pray for those who spitefully use you and persecute you, 45 that you may be sons of your Father in heaven; for He makes His sun rise on the evil and on the good, and sends rain on the just and on the...
Harvest Century Recount:
L posted stats on her blog - mine were pretty much the same (with a little variance) so I won't bother posting mine. We've been planning on doing this century ever since July.  We missed out on doing the Pioneer Century in June, and we really wanted to do two this year, so when I found this one, we jumped on the opportunity.  We found out later that Benj was planning on riding it...
Harvest Century
L and I rode the Harvest Century today, along with a family friend.  All in all, it was a *fabulous* ride, and extremely well-supported (There were 6 rest stops!!).  I felt absolutely great throughout the entire ride (even those last dreaded miles).  I'll post a more full account in the next day or so, but for now I'm off to get a well-needed shower. :-) ~G
3 tags
Misc. stuff concerning life. :-)
~I made a test wedding cake (i.e. all the flavors in a layer cake) the other day, and on the whole, it turned out quite well.  I noted down a few changes I'll need to make (like harder frosting and more spices), and I'm all set to try another (bigger) one in a few weeks. Btw: That picture in the previous post is not mine.  That is just an example of what can happen that I found on the...
What I've been doing:
Wedding stuff.  Who would have guessed, right? ;-) Amongst other things, I've been doing a lot of research about wedding cakes.  I know to some it sounds crazy, but I've always wanted to make one, and my own wedding is the perfect excuse!  So, I'm going to. :-)  This morning I added and multiplied the list of ingredients needed: amongst others I'll be using over 54 eggs,...
20 tags
Our wedding website is now live! :-)
Only 88 more days! Daniel and Galena
Wedding Plans
It's hard to believe that it's only been a week and when I step back and think, we've actually already accomplished a lot: 1. I have my dress - in my house.  It was an amazing providence from God and fits me perfectly.  Sorry - no picture. :-)  2. We have a venue and a date and time. 3. We have a videographer! 4. We have the bridesmaid dresses almost decided on.  (I think....
More of the story (from my side)
The day was definitely full of surprises!  It started out normal enough - we had planned a 50 mile bike ride out to Yale Lake and through Cedar Creek that weekend (which, somehow ended up being my suggestion. ;-), and had worked through the hitches to the plan that had cropped up.  Originally, Lydia was going to go but then Chelsea called and she really needed a babysitter and Lydia was the only...
Naturally..
I'm still in a slight state of shock.. but I'm working on a post that tells more of my side of the story.  It should appear in the next couple days. :-) ~G
I'm a very blessed girl!
Today, Daniel asked me to be his wife and I very happily said, yes!!  See the below post for his side of the story. :-)
1 tag
In Freedom's Cause: A Very Special Day →
dberkom: Today was a very special day. But before you can understand why it was so special, you'll need to know a few things about the past two years of my life. It was Monday, July 27th, 2009. The temperature gauge on my bike computer measured 105º Fahrenheit as I toiled up the last hill before…
I have a new sport!
Well, not new.. but I'm adopting it as an official one. ;-) "In France, cooking is a serious art form and a national sport." - Julia Child ~G
5 tags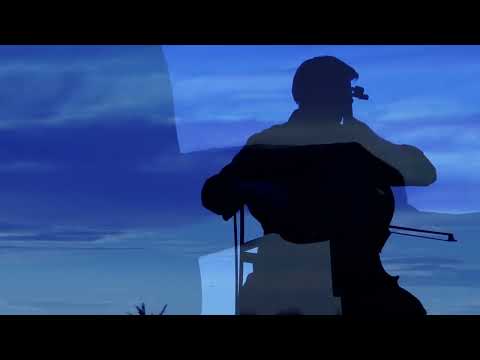 4 tags
"If you don't get everything you want, think of the things you don't get that you..."
– Oscar Wilde (via lydiairene)